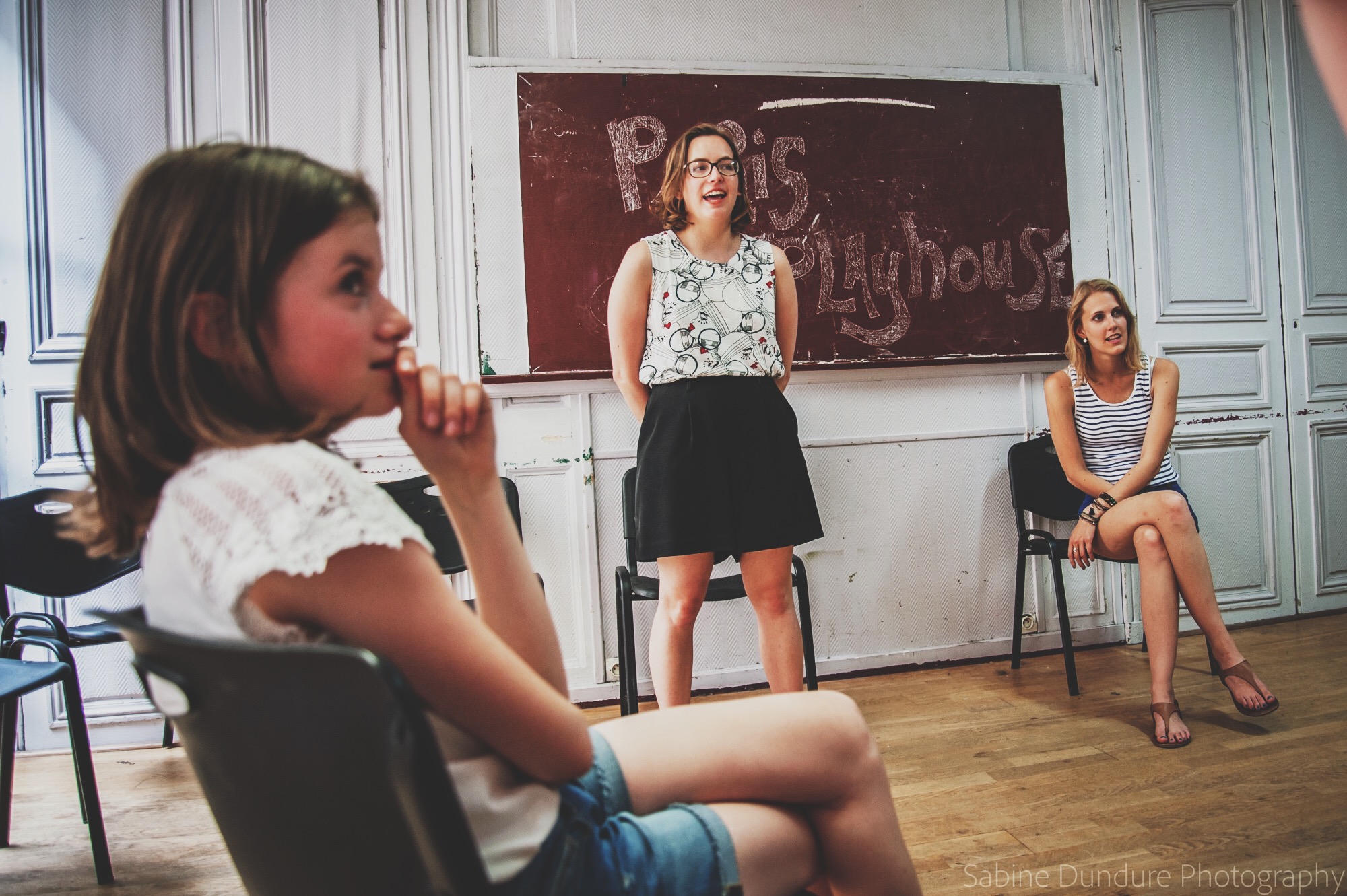 Charlotte Pleasants
Charlotte Pleasants is a New Zealander with British and Australian roots living in Paris and a long time lover of the arts and theatre.
She graduated from Victoria University in Wellington, New Zealand in 2015 with a Bachelor of Arts in Theatre and Anthropology. Throughout her studies she performed with the Wellington theatre company The Bacchanals, performing both new scripts as well as traditional texts.
After graduating, she moved to Paris where she has been based for four years. Charlotte has been working at an international school in Paris for the past two years teaching drama to students aged 5 to 15.
Charlotte is also one of the core organisers of the international theatre festival: The Paris Fringe. This festival began in 2016 and has been rapidly growing in success since; Charlotte helps with marketing and communication.
Charlotte created, produces and organizes the regular theatre soirée Tapis Théâtre, where international actors and artists have a chance to develop their work in front of a live audience.
Charlotte has performed in a wide variety of theatre in Paris; her credits include Hermia in A Midsummer Night's Dream (2018), The Paris Fringe (2016, 2017, 2018), Tapis Théâtre (2016- present), Fourplay (2016 - 2018), and A Girl Named Ostrich (2017) which was an original solo show. She trained with Celia Anne Browne at the Bilingual Actors Workshop.
Emily Guernsey
Emily Guernsey is an actress and playwright from North Yarmouth, Maine, and has been involved in the arts and active on stage for her entire life. She graduated from Elon University in 2014 with a BFA in Acting and an additional BA in French. At University she produced her bilingual play, toi, toujours and managed multiple box offices. Here in Paris, Emily works as a tour guide and a theatre teacher. Past experiences include creating a theatre camp for kids, and being an English teaching assistant.
After Elon, she moved to France and now resides in Paris where she took classes with the Bilingual Acting Workshop.
Some of her Paris performance credits include Helena in A Midsummer Night's Dream (2018), the Fourplay festival (2016), staged readings with Moving Parts (2016, 2017), and various editions of Tapis Théâtre (2016 - present). She has directed shows for the Cité27 Microtheatre Project (2019), the 10 Minute Play Festival (2017), and Across the River Styx, a night of theatre about the afterlife (2018). Her original theatre sketches and plays have been staged at multiple venues here in Paris.
Emily's non-professional long-term interests include, but are not limited to, piano, singing, painting, and yoga (200 hr YTT certification).